Whether you're no longer working, taking a vacation, or you're simply driving another car – canceling your auto insurance on a vehicle you're not using is tempting. The thought process makes sense: "Why pay for insurance on a car I'm not driving?" Unfortunately, canceling auto insurance on a financed vehicle could end up costing you much more.
Auto Insurance on Financed Vehicles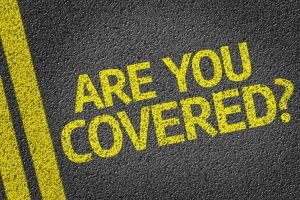 If you're still making monthly auto loan payments on your car, you're required to have full coverage auto insurance. Because you don't own the vehicle yet, your lender requires this protection in case of theft, accident, or anything else that could happen.
Once you own your car, you have the freedom to choose whatever auto insurance policy you would like, including the cheapest liability coverage that meets your state's regulations. Until then, canceling your car insurance while you're still making payments is a breach of the loan agreement between you and your lender, and your lender has the right to take action.
What Happens if I Cancel the Insurance?
If you do go forward with canceling your auto insurance policy, your insurance company contacts your lender, usually rather quickly, to tell them that coverage has lapsed. From there, your lender contacts you and asks you to either reinstate your current policy, or replace it.
If you fail to do either, your lender can do a force-placed coverage policy, and add the cost of coverage to your monthly loan payment. Force-placed coverage, sometimes called creditor-placed or lender-placed, is often much more expensive than regular full coverage policies. Because your lender isn't paying for the insurance, they don't shop around for rate and coverage options like you would.
If you've already canceled your car insurance policy, and don't want to pay extra on force-placed coverage, reinstate your old auto insurance or find another company quickly. Once you have the coverage with your lender listed as the lienholder, have your new insurance company send this information to your lender.
Can't Afford Your Car Insurance?
If you're considering canceling your car insurance policy because finances are tight, there are a few options to explore.
The first is to shop around for a better rate. There are multiple auto insurance companies, many allow for paperless filing, and some offer discounts for signing up online. As long as you don't have a lapse in coverage, you can change your car insurance company at any time. Be sure to read the fine print on canceling your policy before the term is up – some come with early cancellation fees.
The second is to talk to your insurance agent about not being able to afford your current policy. They may be able to work with you, and either change your policy to make it more affordable, or shop around if they represent multiple insurance companies. You may end up with higher deductibles, or have to cut extras out temporarily, but it's better than canceling your auto insurance policy altogether.
If neither of those options work for you, you could trade in your current vehicle for another that's more affordable or cheaper to insure. Some makes and models are more expensive to insure, so call your insurance agent with the make and model you have in mind, and get a quote on what your new policy price could be if you change cars.
If you want to trade in your current vehicle, start with us at Drivers Lane. We've teamed up with dealerships all over the country with special finance departments that work with credit-challenged borrowers. To get started, simply complete our free auto loan request form, and we'll get to work matching you to a dealer in your local area.