With the New Year comes the tradition of making a resolution, where you pledge to do an act of self-improvement or niceness. If your credit situation leaves a lot to be desired, it is the perfect time to make the vow to improve it.
Having good credit is something a lot of people take for granted. Only when your credit becomes damaged do you realize how much of an effect it has on your life. Credit cards, loans, mortgages, apartments, jobs, insurance, utility accounts and even cell phone contracts become much harder to obtain if your credit is bad. It can also strain your personal relationships and even your mental wellbeing.
Bad credit can affect virtually every aspect of your life, and its reach knows no bounds. But you can make a New Year's resolution to stop the cycle and improve your credit standing for good.
How to Improve Your Credit
While there are many credit scoring models, the majority of them calculate ratings based on five factors pertaining to a person's credit. They are: Payment history, amounts owed, length of history, credit diversity, and recent credit activity. To improve your score, you must eliminate any behavior that negatively affects these factors.
Create a Budget
The New Year is a perfect time to buckle down and take a hard look at your finances. Add up all of your monthly recurring bills and the cost of your necessary expenses (like groceries, gas and household supplies) and compare it to your disposable income. The difference between these two numbers is what you have left to repay your debts and put into savings.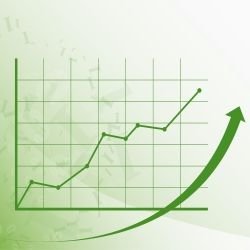 Getting Current and Making Timely Payments
Setting a budget is the easy part; carrying it out will take much more dedication. Depending on your own unique situation, this step will be a little different for everybody. But the main goal will be this: Make every payment on every account on time, every time from here on out. If you've got delinquent accounts, repay them until they are current. If you have accounts with high balances that are killing you with interest fees, pay as much as you can comfortably afford each month to reduce the long-term impact. If you have a high credit utilization rate, pay money to your accounts with the highest balances to get them at a healthier level, which is under 30% of their limit.
Monitor Your Credit
The three nationwide credit reporting agencies - Equifax, Experian and TransUnion - are required to provide you with an annual complimentary copy of your credit report. All you need to do is request a copy of it online, by phone or by mail. You may find the information on each to be slightly different, but the key is to make sure that all of it is accurate and up to date. If you notice anything that is inaccurate or incomplete, you can legally dispute any such errors and have them removed from your reports. On top of removing any errors, you need to be monitoring your credit year-round to make sure all of your positive payment history is being reported.
If Your Situation is Dire…
For some, more drastic measures may need to be taken. If you have serious credit card debt or accounts in collection, you may need to call them and arrange a payment plan. You can also research and consider credit counseling and/or debt consolidation. And as a very last resort, you can file for bankruptcy in order to start over.
There is no magic way to improve your credit overnight. It takes commitment, hard work and patience. But the important thing to remember is this: No matter how dire your credit situation may seem, there is always a path you can take to make it better.

When You Need a Car, We Can Help
Sometimes, in the process of improving your credit, you need to buy a car. Drivers Lane can serve as your one-stop shop for auto financing, regardless of your credit situation. We can connect you with a dealer in your local area who has the resources to get you back on the road. Just fill out our secure and free online application to get the process started.