One of the great things about buying a new car is getting the latest vehicle tech features. For instance, having the most updated infotainment system is a lot of fun. However, when it comes to safety, having some of the more advanced systems in your car can save your life.
Recently, Doug Zanes, a personal injury lawyer in Phoenix, has offered his advice on the four most important safety systems to have in your vehicle. As someone who deals with traffic accidents daily, Zanes asserts that having access to these features will help you avoid injury or worse when behind the wheel.
Vehicle Safety Technology: Four "Must Have" Safety Systems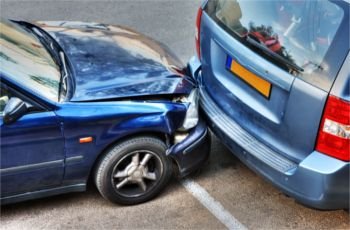 Luckily, advanced vehicle safety technology is getting more affordable. Also, the most sought-after safety systems are no longer limited to luxury brands. In fact, many economy cars can now be equipped with some of the latest safety features.
Here are the systems that are recommended by Mr. Zanes:
Forward Collision Warning: This technology is called different names by different manufacturers, including "pre-crash system" and "forward crash warning." It uses sensors to alert the driver if the car is about to collide with a stopped or slow-moving vehicle. The driver will receive a visual alert or hear an alarm that lets them know that they should brake.
Blind Spot Monitor: If a car is equipped with this feature, installed sensors will alert the driver if another car is in their blind spot. A warning icon will light up if a car is coming from behind in another lane. Or, the driver will receive an alert if they engage their turn signal to change lanes when another vehicle is in the way.
Backup Camera: By 2018, all new cars will come standard with backup cameras. This is because studies have proven that many crashes can be avoided if drivers can see what's behind them when backing up. This type of camera is attached to the rear of the car. And the driver can view footage from the backup camera on a display screen located up front.
Inflatable Seat Belts: These special seat belts were invented by Ford, and have only been installed on rear, outboard seats so far. They contain a small airbag in the shoulder strap that will inflate in the event of a collision. According to Ford, these seat belts can reduce the likelihood of head, neck and chest injuries for backseat passengers.
An Easier Way to Finance a Newer, Safer Car
Is it time to upgrade to a car equipped with better vehicle safety technology? Drivers Lane can help you get financing. Even if you have bad credit, we'll do what we can to make your buying experience faster and easier.
We can match you with a local dealer that can work with unique credit situations. In fact, you may be able to purchase your vehicle with little or no money down. And because our service is free and comes with no obligations, you have nothing to lose.
Go ahead and fill out our simple and secure auto loan request to get started today.